Film-making and DP work
As well as producing promotional videos and documentaries for organisations as Shoot To Kill, Kilian Waters is also a filmmaker and DP (director of photography). Sometimes this is in collaboration with others, sometimes working independently on an original idea and sometimes employed as a member of a crew.
"I do enjoy all the various stages of film production, from being a part of the conception of an idea in the beginning to the final tweaks and edits at the end. However I have always considered DP work to be the core of what I do and the most fun, challenging and creative element of the process. So here reverse chronologically is a look at some of my DP and Filmmaking work to date (that is not quite Shoot To Kill)." Kilian
.
IndieCork Film Festival 2013
Dingle International Film Festival 2014
Belfast Film Festival 2014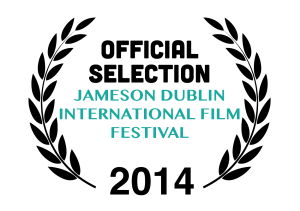 Jameson Dublin International Film Festival 2014
Galway Film Fleadh – Winner Teirnan Mc Bride award for best dramatic short 2013, and subsequently considered for Oscar nomination.
Cork Film Festival 2013
Jameson Dublin International Film Festival 2014
Dublin Fringe Festival 2013 – Seven day run at The Lighthouse Cinema, Smithfield.
International Community Arts Festival, Rotterdam 2014